How to Begin the Fallopian Tube Formula Protocol
The Fallopian Tube Formula Protocol is a Subscription Service that has been designed to increase your chances of success with our system.
Our many success stories have taught us a lot, but the most important lesson learned is that success is always preceded by consistency. And consistency is something that we all struggle with from time to time. So, to remove this aspect of human nature, we decided to help you put consistency on cruise control.
Here is how the Fallopian Tube Formula Subscription Service works:
First, you need to understand that this is a proven protocol with a high success rate…but you have to follow this full protocol for the best chance of success. So, the first step in that is to order the Complete Fallopian Tube Formula Starter Kit, which includes the guidebook, which details the Fallopian Tube Formula Protocol, the workbook for daily accountability and reminders, one bottle each of our dynamic Fallopian Tube Formula I and II, one bottle of our equally dynamic SerraLife Serrapeptase Plus+, a total of 3 healing modality DVDs, and the FTF Cheat Sheet for easy access, references, and suggested dosages. *Also included in this Starter Kit is exclusive access to our Members-Only Support Group.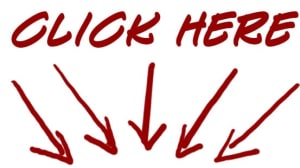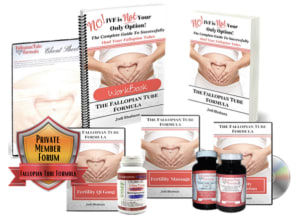 Next, you will sign up for the monthly Fallopian Tube Formula + SerraLife Supplement Subscription Box. This includes one bottle each of Fallopian Tube Formula I, II, and SerraLife Serrapeptase Plus+. 
Alternatively, you can sign up for the monthly Fallopian Tube Formula Supplement Subscription Box, if this better fits your needs. This includes one bottle each of Fallopian Tube Formula I and II.
After receiving and beginning your FTF Protocol, the most important step is consistency in taking the supplements. Natural medicine is different than Pharmaceutical medicine. Natural medicine actually assists the body in healing itself, and that takes time, and it takes a proven protocol. Too many people think that they just need one or two bottles to be successful… Although that does happen for some women, this is typically not the case. On average, complete healing and success takes 3 – 9 months of following the full Fallopian Tube Formula Protocol consistently.
And our high success rate means everything to us, because having a high success rate means that this truly is the alternative to IVF. And our case studies have shown that those women who follow the Fallopian Tube Formula protocol consistently have the highest chance of success.
Feel free to pause your subscription at any time, or cancel when you become pregnant. 🙂
Remember! People are not successful. The system is successful.
Therefore, the people who follow the system are successful. 
(And for a limited time, we would like to offer you a special discount code. Enter SUBSCRIBE at checkout to get started today!)
Success = Consistency on Cruise Control!